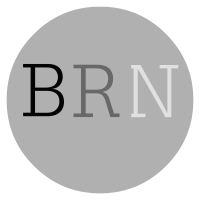 Have you ever noticed that whenever you order a drink at a dining establishment it comes with a plastic straw without question? Straws are 1 of 10 major items that are being poured into our landfills each year. When highway clean ups are conducted you can be sure that plastic straws rate high among the items found at each clean up. What if restaurants enforced a rule regarding straw use. If you'd like one you need to ask for one. I know my family and I could make do without a plastic straw to drink our beverage with. We know we can't save the worlds environment issues over night but the company Glass Dharma might be well on their way to helping this growing economic problem.

Since March of 2007 Glass Dharma has been producing glass drinking straws. The  Glass Dharma mission is to create world-wide awareness about single use plastics and how damaging plastic straws are to our environment. Glass Straws provide an alternative that eliminates the need for straws made from plastic.
                                                          _ Glass Dharma
I was sent a sample box of their durable, and eco-friendly glass straws to test out for you. they are available in several different shapes and sizes for your own personal drink preference. Below you'll see a picture of the different length options as well as the diameter of the mouth pieces. You'll also see that one is bent at the mouth for easier drink consumption!
The positives to the Glass Dharma straws are as follows:
* Cuts down on the waste that ends up in the landfills, ocean and ground.
* You can see the inside the straw to make sure that it's clean.
* You're not putting the chemicals and toxins into your mouth/body that comes with using a plastic straw!
*Finally, you're making a long term investment in your health, and the earth's environment!
The only thing that I could see being a negative is the price per straw. You have to do your own weighing of options, is it worth it, or isn't it. You wouldn't necessarily need a ton of them on hand at your house because they are reusable. However if you're a business or something looking to switch over it might be pricey, but worth it.
If you're looking to purchase Glass Dharma Straws for your own personal use, or in your business you can purchase them online through their website! I will be enjoying my summer smoothies with Glass Dharma's Bends Straw!
Show your support on Facebook, Twitter, Instagram and Pinterest
As always this was provided to me for free for my 100% honest opinion and feedback. I was not given any other compensation other than the product. These thoughts are my own, and not a reflection of the companies. If you feel you have a product or service you'd like seen on my blog please send your PR and Media requests to me at ProductsinReview@gmail.com
//